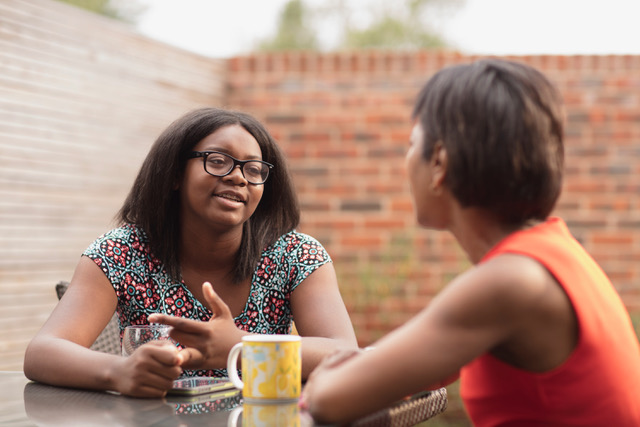 Our latest podcast, On Being A Teen Girl Now, is full of gems about life as a teen today. One particular topic that runs throughout the podcast is the importance of effective communications whether used to resolve conflict or to have a meaningful conversation.
Certainly, in my life, I try to rely on good communications. But let's face it, even those of us who read the books (professional communicators) fall short during crunch time now and again.
Great advice from our guests, 16-year-old Leah and 15-year-old Divaina, to remember that communications is critical between parents and teens. Leah reminds that a conversation works two ways and Divaina suggests support and encouragement when a child has opened up instead of chastising them for perhaps a choice that might carry negative consequences.
This got me thinking back to last year when my teen niece visited London. I found myself in the parental position, doing all I could to protect her and keep her safe, yet admittedly, I found striking the balance between listening and advising a bit like tight rope walking sometimes. I suspect she did, too.
Upon reflection, however, some of the best moment we had were around me listening to her voice, her opinion on contemporary issues, and then having an open dialogue about seeking resolutions.
As both UIO guests touched upon, the relationships between teens and the adults in their lives are pivotal. The key is practicing effective communications and listening to each other is a good place to start. For more insight on how to communicate with your teens or your parents for that matter, listen to On Being A Teen Girl Now on iTunes and Soundcloud.
Stay tuned for our last podcast, On Personal Development, out in early December. In the meantime, check out this week's blog with guest blogger, Elizabeth Ions, UIO's new virtual assistant, as we reflect upon Rising Above Odds through sports and educational opportunities.